We are dealing with Chickpea in bulk, 25/25 kg PP bags, big bag by FCLs, Trucks
Chickpea 6+, 8+, 10+
or Chickpea Caliber count : 75-80, 58-60, 44-46,42-44, 40-42;



Ordinary Quality:
Moisture: 14%, max.
Foreign matters: 2%, max.
Broken kernels: 5%, max.
Damaged kernels: 5% max.
Sortex Quality:
Broken % : 1% Max;
Split % : 2% Max;
Worm Biten % : 1% Max;
Aborted % : 1% Max;
Damage % : 2%Max;
Foreign Matter % : 1% Max;
Moisture % : 7-10% max;

Goods to be sound, loyal and merchantable free from alive insects and foreign smell.
Quality of the goods is final at loading based on quality certificate issued by GAFTA member inspection company.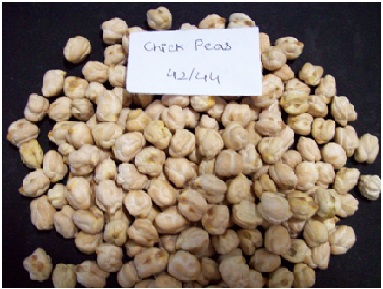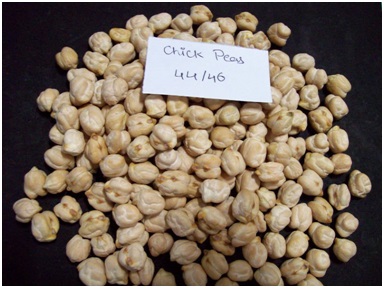 Shipment Basis: from FCA to CFR/DDU/ DAP

Payment for the goods to be made CAD (Cash Against Documents), CAFD, or LC (Letter of credit) at sight by the Buyer in US dollars by cash transfer to the Seller's account
Prices could be send against inquiry and Company Profile but could be changed without notice until contract signed by both parties.

Futures on 07/09/2015

Samples are available upon request and cost of delivery to be paid by buyer but quality will be based in the contract concluded.

Please visit Trade section of the site for future details.
Types of Chickpeas
- There are two types of chickpeas: desi and kabuli. Desi contains smaller, darker seeds and have more of a rough coat. Kabuli is a larger, lighter colored bean with a smoother coat.
- Chickpeas come in a variety of colors - Green, black, brown and red, though the most popular and recognized color is beige. They have a buttery texture and nutty taste.