Buy, Hulled Millet, EC
Price .00 eur/mt
Packing: Truck, in 25 kg bag
Trade: Bid
Dated: 05.04.2017
Image: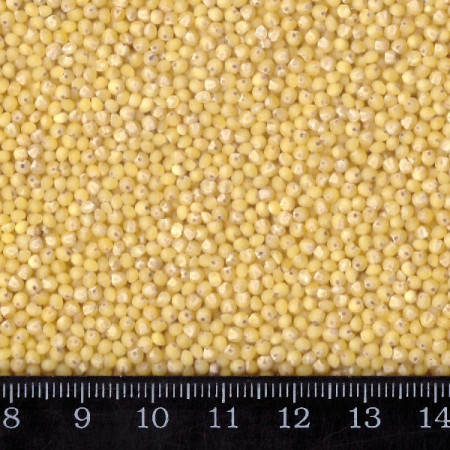 Origin: Ukraine
QTY: 22
Units: MT
Price: 0
Rate: eur/mt
ICT: DAP
Place: Europe
Details:
The Buyer are ready for negotiation of contract to buy, purchase and receive commodity.
Hulled Millet in 25 kg pp bags
Moisture – max. 14%
Purity – min 99.5%;
Damaged max 0.16%;
Broken max 0.68%;
Unhulled Millet max 0.2%;
Mineral admixture max 0%;
Hamful admixture max 0%;
Goods to be sound, loyal and merchantable free from alive insects and foreign smell.

Shipment:
Shipment by truck
Consignment of goods is to be accompanied by the set of the original documents as follows:
1. Full set 3/3 Shipped on board B/L;
2. Signed Commercial Invoice.
3. Certificate of quality;
4. Certificate of Origin;
5. Fumigation Certificate;
6. Phytosanitary Certificate.
7. Signed Packing list;
Quality and Quantity of the goods are final at loading based on quality certificate issued by GAFTA IFIA member inspection company ordered and paid by seller.
Payment: 100% Cash Against Documents (INCASSO bank to bank), Cash Against Fax Documents (10/90).
Please send offer.
Contact Author