Sell, Buckwheat Kernels
Packing:
Container, 50 kg bags
Image: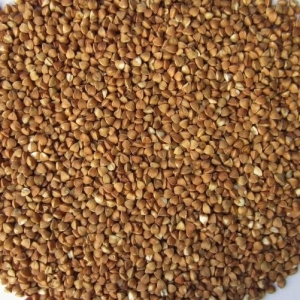 Details:
The SELLER are ready for negotiation of contract to sell, supply, transfer commodities and are looking for Buyer which ready to buy, purchase and receive commodity.
Grade: 1st
Kind: quick boiled
Sound grain: 99.34%,
Crushed: 1.4%, Wheat: 0.08%
Color: typical
Taste: typical
Smell: typical
Humidity: 13%
Foreign Material: 0.24% including
- mineral: 0.02%
- organiс: 0.02%
Unhulled: 0.22%
Dust: 0.2%
Shipment to Any Safe Word Place by FCLS
Consignment of goods is to be accompanied by the set of the original documents:
1. Full set 3/3 Shipped on board B/L;
2. Signed Commercial Invoice.
3. Certificate of quality;
4. Certificate of Origin;
5. Fumigation Certificate;
6. Phytosanitary Certificate.
7. Signed Packing list;
Quality and Quantity of the goods are final at loading based on quality certificate issued by GAFTA, IFIA member inspection company ordered and paid by seller.
Payment: LC at sight, Cash Against Fax Documents (20/ 80 CAFD).
Please send order for any CFR.
Contact Author