Trade Commodities
Ask, Pop Corn, UA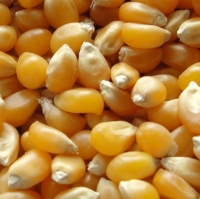 Shipment:
The SELLER are ready to offer and are looking for Buyer which ready to buy, purchase and receive commodity:
Specification for Pop CORN grade Butterfly 460 usd/mt and Mushroom 510 usd/mt:
Moisture: 14% max;
Sound and fair merchantable.
Free from abnormal smell.
Free from live pests.
Each shipped Consignment of goods is to be accompanied by the set of the original documents:
- 3/3 Bill of Lading;
- Commercial Invoice.
- Certificate of quality and quantity;
- Certificate of Origin;
- Fumigation Certificate;
- Phytosanitary Certificate;
- Packing list;
Please send inquiry by e-mail or contact form below. In case you are looking for an indication to a different destination, packing, quality please do not hesitate to contact us.
Contact Author