Sell, Mixed Fodder, UA
Price 375.00
Packing: Container, 25 kg bags
Trade: Offer
Dated: 13.09.2016
Origin: Ukraine
QTY: 500
Units: MT
Rate: usd/mt
ICTs: FOB
Place: Odessa, Ukraine
Details:
The SELLER are ready to offer/ SCO, negotiate terms of the contract to sell, supply, transfer commodities and are looking for Buyer which ready to buy/ LOI, purchase and receive commodity with following quality:
Grade KK-5-1 NG For BROILERS ROSS 308 0-10 DAYS
Ingradients:
- Wheat
- Corn
- Soybeans cake
- Soybeans meal 44%
- Soybean Oil
- Yeast C 38%
- Dl-methionine 98.5%
- Salt
- Monobasic
- Limestone Flour
- Akstra
- Phytase
- Endoks
- Mikrobond
- BPS 44
- Biotronik Se Forte Diakoks
- Vitamin B4 60%
- Lomiksvit Blend Broiler
Sound and fair merchantable. Free from abnormal smell.
Quality and Quantity of the goods are final at loading based on quality certificate issued by inspection company ordered and paid by seller.
You can order feed as per grade below.
FOB Prices are given for information only. 
 Grade Description FOR Price USD per MT packing in PP bags 40 kg     25 kg
1 KK-5-1 NG    For BROILERS ROSS 308 0-10 DAYS                             365,00    371,00
2 КК-5-2 NG    For BROILERS ROSS 11-24 DAYS                                  344,00    350,00
3 КК-6-1 NG    For BROILERS ROSS OF 25 DAYS is ALSO MORE SENIOR    329,00    336,00
4 КК-6-2 NG    For BROILERS ROSS 43 DAYS are ALSO MORE SENIOR       320,00    327,00
5 КК-61-1   For HIGHLY PRODUCTIVE COWS, STALL PERIOD of 100-200 DAYS of the LACTATION    262,00    269,00

Shipment by 20'or 40 FCLS
Consignment of goods is to be accompanied by the set of the original documents.
Please send order for CFR 
Image: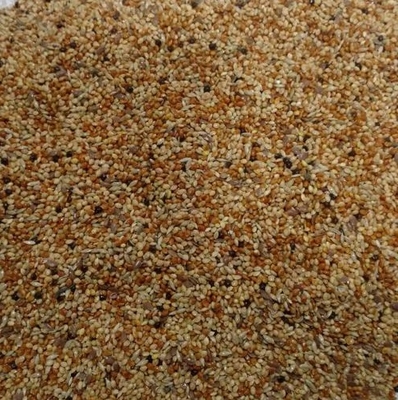 Contact Author