Sell, Crude Flaxseed Oil , UA
Price 710.00
Packing: in bulk
Trade: Offer
Dated: 10.07.2017
Origin: Ukraine
QTY: 500
Units: MT
Rate: usd/mt
ICTs: FCA
Place: South of Ukraine
Details:
Indication price 710 usd/ mt FCA South of Ukraine. In case you are looking for an indication to a different destination, packing, quality please do not hesitate to contact us. The SELLER are ready to offer and are looking for Buyer which ready to buy, purchase and receive commodity.
Pressed flaxseed oil
Color number max 12
Odor and taste    Natural taste; peculiar smell
moisture and volatile matter % max 0.20
Mass fraction of impurities % max 0.15
Acid number Mg KON/g max 3
Iodine number 180 - 182
Minimum Orders Quantity from 22 mt

Payment against presentation the following documents to Buyer:
a) Commercial Invoice; 
b) Full set of 3/3 original FREIGHT PREPAID shipped on board Bills of Lading and made to THE ORDER and BLANK ENDORSED.
c) Certificate of Origin;
d) Certificate of Quality and Quantity.  
f) Phytosanitary Certificate.
g) Packing List.
Other terms, conditions and rules have to apply as per Incoterms 2010, FOSFA.
Image: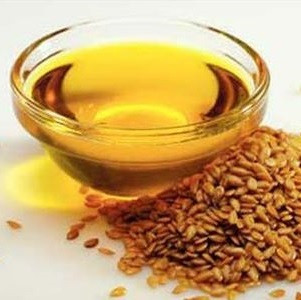 Contact Author