Coriander Seeds
Coriander Seeds
Details

Parent Category: Quality
Category: Food-stuff
Hits: 6237
We are dealing with Coriander Seeds and Coriander Split.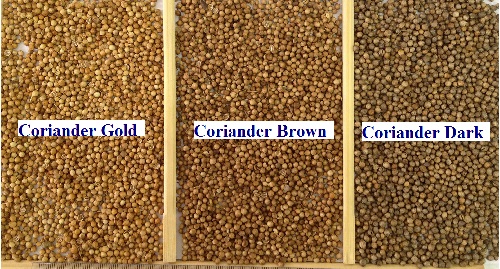 We are trading, selling and buying Coriander Seeds Whole, Coriander Seeds split with buyers and sellers in Europe, Asia, Africa, Middle East and America shipping to any save word port by containers, trucks or by vessels.
Quality is Moisture max 14%; Purity min 98% but could be better based on your demands. Packing is in bulk, big bag or 25/ 50 kg PP bags.Delivery could be as per Incoterms 2010 (FCA, FAS, FOB, DAP, CFR, CIF) to ASWP (any save word port) by containers, trucks or by vessels. Prices are negotiable and valid limited time only or until stock is last.