Wheat Flour
Wheat Flour
Details

Parent Category: Quality
Category: Food-stuff
Hits: 10503
We are trading, selling and buying WHEAT FLOUR with buyers and sellers in Europe, Asia, Africa, Middle East and America shipping to any save word port by containers, trucks or by vessels.
Packing is in bulk, big bag or 25/ 50 kg PP bags.
Delivery could be as per Incoterms 2010 (FCA, FAS, FOB, DAP, CFR, CIF) to ASWP (any save word port) by containers, trucks or by vessels.
Prices are negotiable and valid limited time only or until stock is last.
Payments could be done by LC at sight (Letter of Credit) with UCP 600 apply, CAD (cash against documents), CAFD, T/T.
Samples are available upon request and cost of delivery to be paid by buyer but quality will be based in the contract concluded.
Please visit Trade section for trade.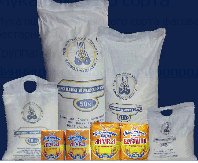 WHEAT FLOUR ex Ukraine (DSTU 2209-93 Ukrainian standart)
Loading in 20/40 FLCs - 18.5/ 26 mt; Packing: 50 kgs PP bags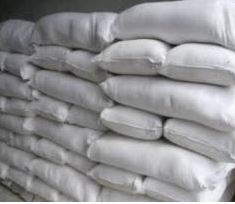 Quality Wheat Flour High grade:
- Moisture - max 14.5 %;
- Gluten - min 27.0 % (as per ISO);
- Ash - max 0,55 % or whiteness - min 55.0 units;
- Protein - min 11.5 %.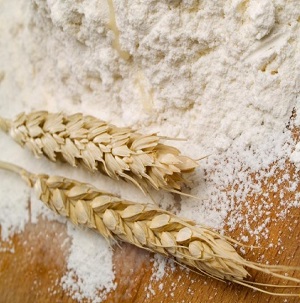 Quality Wheat Flour First grade:
- Moisture - max 14.5 %;
- Gluten - min 28.0 % (as per ISO);
- Ash - max 0,75 % or whiteness - min 36.0 units;
- Protein - min 10.5 %.

Quality Wheat Flour Second grade:
- Moisture - min 14.5 %;
- Gluten - min 23.0 % (as per ISO);
- Ash - max 1.25 % or whiteness min - 15.0 units;
- Protein - min 10 %.

Wheat bakery flour. Specifications GOST R 52189-2003. Russia

WHEAT FLOUR FOR BREAD