Futures - Corn
Corn Futures
Details

Parent Category: Negotiation
Category: Futures
Hits: 8210
There are Cereals (Corn - CBOT, Chicago, USA ) Futures. We are have knowledge in fundamental and technical analyses of future commodities, forex markets. A futures contract is a commitment to make or take delivery of a specific quantity and quality of a given commodity at a specific delivery location and time in the future. FYI CBOT CORN, Matiff Paris Corn Futures. Corn - BMF, San Paulo, Brasilia. Future contract, Corn - Budapest
Please find below Corn - CBOT, Chicago, USA Contract
Details, Trading Hours for the CBOT Corn Future.
CONTRACT SIZE: 5000 bushels
CONTRACT MONTHS: Mar, May, Jul, Sep, Dec.
PRICE QUOTE: Cents and quarter-cents/bu.
TICK SIZE: 1/4 Cents per bushel  ($12.50 contract)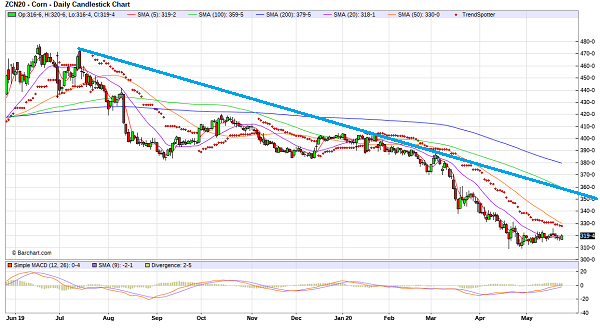 DAILY PRICE LIMIT: $0.30 per bushel expandable to $0.45 and then to $0.70 when the market closes at limit bid or limit offer. There shall be no price limits on the current month contract on or after the second business day preceding the first day of the delivery month.
LAST TRADING DAY: The business day prior to the 15th calendar day of the contract month.
LAST DELIVERY DAY: Second business day following the last trading day of  the delivery month
DELIVERABLE GRADES: No.2 Yellow corn at par and substitutions at differentials established by the exchange.
TRADING HOURS: OPEN OUT COUNTRY: Mon-Fri: 9:30am-1:15pm
CME Globex:  Sun-Fri: 6:00pm-7:15am and 9:30am - 1:15pm (CST).
Corn:  (cents/bushels) /2.5401 = usd/mt
Corn - MATIFF, Paris, France