Price
Price
Details

Parent Category: Negotiation
Category: Price
Hits: 6345
Marketing of Agricultural Commodities.
CPT Spot Prices in UAH at Ukrainian Black Sea ports.
Cereals (barley, feed wheat, milling wheat, corn)
Oilseeds (sunseeds, rapeseeds, soya)
Cereals/ CPT/ Big port/ UAHOilseeds/ CPT/ Big port/ UAH
Cash market via Futures
Cash USD FOB Ukraine v Futures USD FOB Mosel Matiff

Details

Parent Category: Negotiation
Category: Price
Hits: 6110
Focus futures indicators with export or import operations with crops for purchase or sale of the goods.
Special attention is given to change currencies on the FOREX market and on the definition of the basis when using Futures.
Forex - EUR/USD, GBP/USD, USD/CHF, USD/JPY. Technical analysis.
Forex - EUR/USD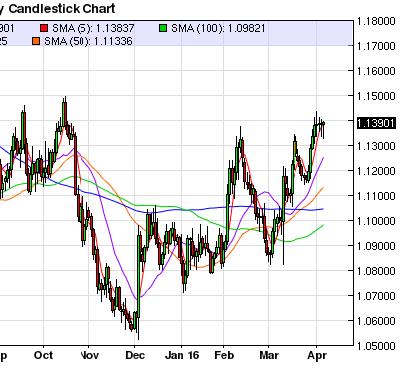 Details

Parent Category: Negotiation
Category: Price
Hits: 6766
     Hedging is based on the principle that cash market prices and futures market prices tend to move up and down together. This movement is not necessarily identical, but it usually is close enough that it is possible to lessen the risk of a loss in the cash market by taking an opposite position in the futures market.
    Taking opposite positions allows losses in one market to be offset by gains in the other. In this manner, the hedger is able to establish a price level for a cash market transaction that may not actually take place for several months.
    The Short Hedge.
    To give you a better idea of how hedging works, let's suppose it is May and you are a soybean farmer with a crop in the field; or perhaps an elevator operator with soybeans you have purchased but not yet sold. In market terminology, you have a long cash market position. The current cash market price for soybeans to be delivered in October is $9.00 per bushel. If the price goes up between now and October, when you plan to sell, you will gain.
On the other hand, if the price goes down during that time, you will have a loss. To protect yourself against a possible price decline during the coming months, you can hedge by selling a corresponding number of bushels in the futures market now and buying them back later when it is time to sell your crops in the cash market.
Details

Parent Category: Negotiation
Category: Price
Hits: 6286
What is Basis. Basis is the difference between the futures price and your local cash price. For example, if the May futures contract is trading at $220 and the cash price is $200, the cash price is $20 under May ($200 - 220 = -20). So the basis is -20. More specifically, basis is the difference between the current local cash price and the futures price of the contract with the closest delivery month. For example, corn basis in February is usually defined as the difference between the current cash price and the current March futures price.
Analytics world cash and future markets of: corn, barley, feed wheat, milling wheat
Basis data for Odessa was computed by subtracting Thursday's closing futures price from Thursday's cash price. Cash price represents the price for yellow corn. Cash prices were collected from every county in each price reporting district. Since there is usually a range of several cents in cash quotations, the midpoint of the daily prices was used.
Details

Parent Category: Negotiation
Category: Price
Hits: 5799
We have nice picture for today regading cereals before harvesting
Cereals Future June 16/06/9



and against Future Cereals January 16-1-15


Marketing of Agricultural Commodities: Cereals (barley, feed wheat, milling wheat, corn)
Have to check Spot Prices in at Black Sea ports for new crop.
Details

Parent Category: Negotiation
Category: Price
Hits: 5821
We have positive picture for today regading cereals before harvesting
Oilseeds Future June 16/06/9
History Oilseeds Future October 14/10/9